All Life IS Precious
All Life Is Precious
So God created man in his own image, in the image of God he created him; male and female he created them.
Did you know that this year for our Baby Bottle Drive we have distributed 2539 baby bottles?
Did you know that the last time we distributed baby bottles in 2019 we distributed 2412?  Isn't that just a sign of how Good God IS!!!
Did you know that our goal this year for our Baby Bottle Drive is $75,000 and only with your help we can reach it? 
Imagine for a moment that you are a young woman, that you think you might be pregnant.  You don't know who to turn to.  You do not know who to trust.  You feel anxious and panicked.  You are afraid of what your friends may say, your parents, and even your church members.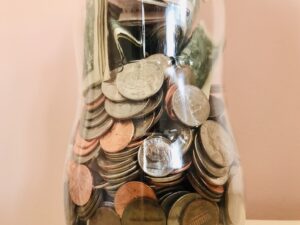 You may have thoughts along the lines of "How can I do this?" "Am I going to be a good parent?" "How can I afford this?"  "Where will I live?"  Thoughts will go racing through your mind.  In our culture today, hiding from something uncomfortable that shames us is the easiest answer which is why abortion is so easy to turn to. Standing up for life, being Pro-Abundant Life, and understanding ALL life is precious is not the easy answer but the right answer.  
Helping women and families with these questions is only part of what we do at CPC of Lenawee Pregnancy & Family Resource Center.  We provide them with options counseling, we provide them with parenting classes so that they have the knowledge and skill set to parent their children. 
We maintain a shame-free, judgment-free environment for the men, women, or families seeking services.  Every day they are introduced to the transformational power of Jesus Christ. 
Your donations through the Baby Bottle Drive help these men, women, and families.  You help to keep CPC thriving in our community by offering compassion, help and hope to those who need it most at a time in their lives when they may have none.  We are not supported by any government resource.  We are donors funded by our loving community.  This means we rely on the support of people like you to make resources for our clients free. Such as our limited ultrasounds, pregnancy tests, and classes.  
How can you contribute to the Baby Bottle Drive if you do not have a Baby Bottle?
You can also send a check in the mail to 308 N Broad St. Adrian MI 49221  
1 John 3:18 "Beloved children, our love can't be an abstract theory we only talk about, but a way of life demonstrated through our loving deeds."